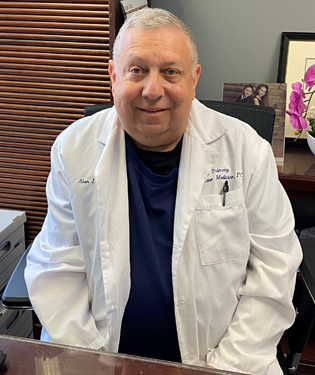 Dr. Glaser
At Wellesley Primary Care Medicine P.C., we are proud to offer world class primary care to patients both young and young-at-heart. Whether you are simply trying to maintain a healthy lifestyle, or you require same-day medical attention for an acute condition, or your medical needs demand continual supervision, our practice is equipped to accommodate you.
When you are not feeling well, we understand that you do not want to wait for an evaluation. At Wellesley Primary Care Medicine, our friendly and courteous staff is happy to provide same-day appointments for all sick patients.
Our practice prioritizes personalized medical care, and maintains the philosophy that every patient is entitled to as much time as they need with their provider. Our physicians will mediate your questions and concerns with patience and care in order to ensure that you feel confident in your path to good health.
If you are tired of feeling rushed or ignored by your doctor, waiting for sick appointments, or dealing with unaccommodating office staff, then breathe easy at Wellesley Primary Care Medicine, where your healthcare is our pleasure.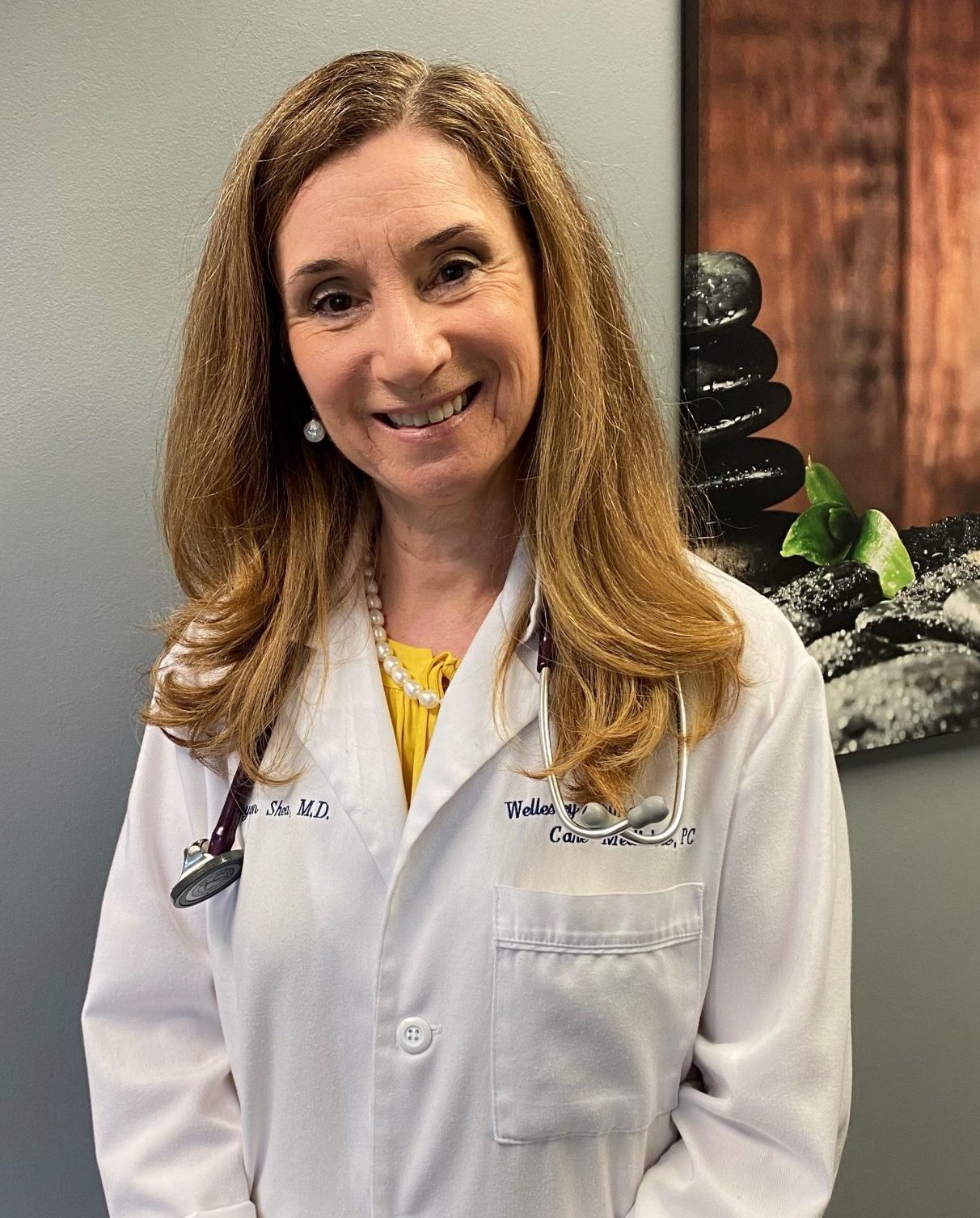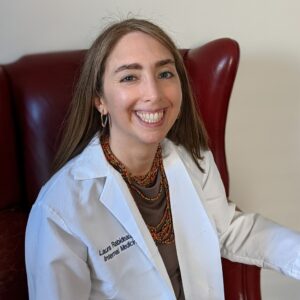 Welcome Dr. Rabideau
We are excited to announce that Laura Rabideau, MD, is joining the Wellesley Primary Care Medicine team! Dr. Rabideau will be starting Monday, December 4, 2023.
Click here to learn more about Dr. Rabideau. 
Dr. Rabideau will be accepting new internal medicine patients. Please call our dedicated membership information line at 781-705-7272 with any questions.
What is Concierge Medicine?
Wellesley Primary Care Medicine, PC takes a comprehensive and personalized approach to healthcare. As partners in our patient's well-being, we have always believed in an integrated total health approach. Our patient care plan includes wellness and preventive care in addition to continuous heath management. Our Concierge Medical Practice provides individuals the opportunity to take a more proactive approach to their healthcare. Through our program, patients who choose to join gain greater access to services and benefits designed to enhance their overall wellness.
---
New Patients: (781) 705-7272
Concierge Medicine Benefits
24/7 Direct Communications
After hours, for urgent issues you can reach me by personal cell phone, email or text message.
Strong Focus on Preventive Medicine & Wellness
We conduct a thorough assessment of your health which serves as the basis of your personalized wellness plan.
Longer, Unhurried Appointments
Your Comprehensive Annual Health Assessment will be scheduled for 60 minutes and all other appointments for approximately 30 minutes.
Little or No Waiting
Office visits start promptly.
Same-day Appointments
You will be seen as early as the same day, for acute visits.
You Will Always be Seen by Me*
*During my occasional absence from the office, a trusted colleague will serve as my covering physician.
"Dr Glaser has been my doctor since he had his office at newton Wellesley and he has always been a great doctor to me. He asks questions and really listens to me. He's very thorough when anything shows up in my blood work. He's always been kind and professional and that goes for his staff as well. The new concierge system is great too because I know I can always get an answer when I have a question. Even recently when I didn't want to bother him outside of office hours, when I did see him he reassured me that he wants me to call whenever I need him at any time."
---

---
"Dr Glaser has been an excellent doctor for me for a long time. He has always listened to me. He makes sure that before I leave his office, that I have asked all my questions and he has answered them. He's great!"
"Dr. Glaser is an outstanding diagnostician who listens carefully and respectfully to my concerns. He answers questions fully. I have been treated for a variety of medical issues, and when needed, Dr. Glaser referred me to the appropriate specialist. His office staff is professional and courteous. I am grateful for the care that I have received from Dr. Glaser and his staff for 20 years; he has my complete confidence in all health matters and decisions."
---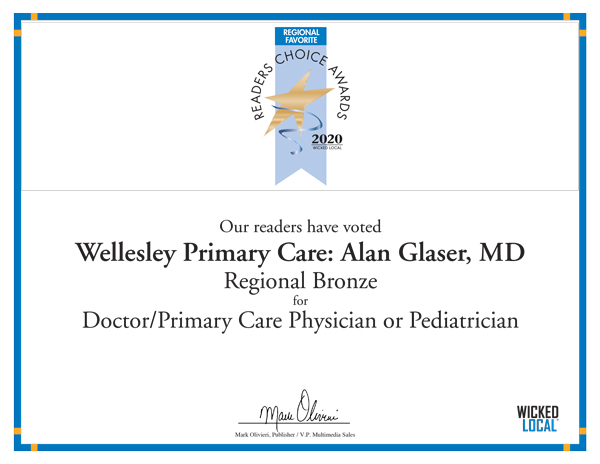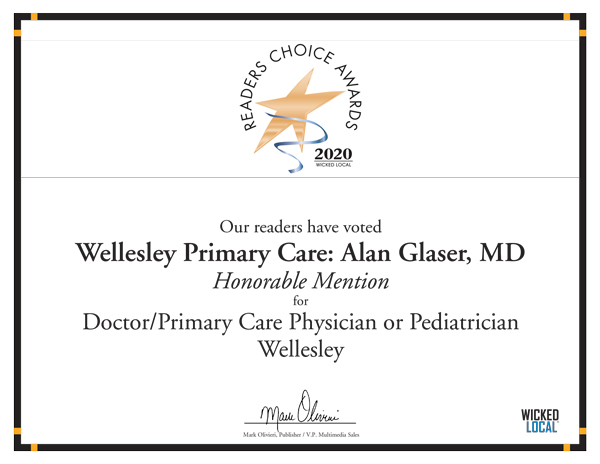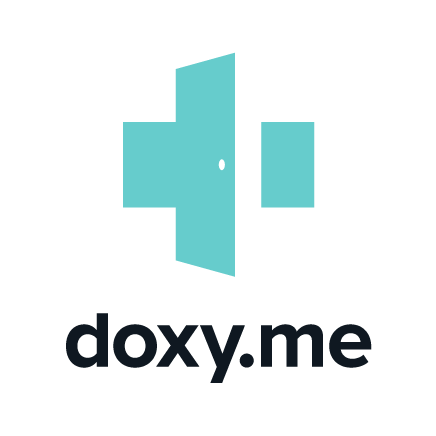 Telemedicine Now Available
I am pleased to offer my patients the easy to use telemedicine option called Doxy.me as a convenient alternative to in-office appointments for check-ins, prescription refills and other routine matters. Doxy.me is accessed through a simple link that I'll send by text or email before our virtual visit. All you need is a smart phone or computer with a webcam. While we can handle many issues via telemedicine, please note that symptoms such as chest or abdominal pain may require a physical exam.

Please call my office

first so that we may determine if a virtual visit is the best option for you.